2021 NC Golf Croquet Open info & entry form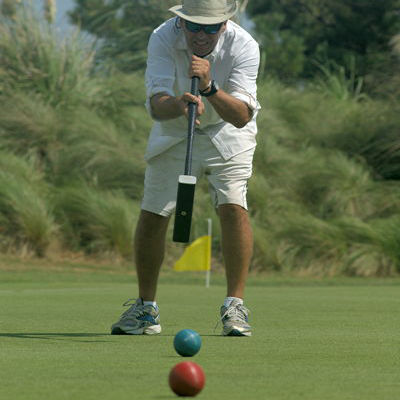 October 6–10
Venue
Bald Head Island Club
Overview
The inaugural North Carolina GC Open will be held on three courts at the Bald Head Island Club. Golf Croquet singles in two or three flights, starting Thursday October 7 and finishing around midday on Sunday October 10. Players of all levels are welcome to enter; flights and format will be determined after all entries are received. Entry is first-come, first-served, limited to 24 players. The deadline for entries is Tuesday, September 21.
Prior to the Open there will be a one-day East/West Challenge in GC doubles on Wednesday October 6. You must be at least a part-time NC resident to participate. See the entry form for details.
Entry fee includes daily lunches and refreshments, plus three dinners.
BHI locals have offered to host visiting players. Enter early to be sure of a space; see entry form for details.
Entry form
Download entry form—PDF file, 54 kB
Last modified on 13 July 2021