2014 NC Open, day 3
Posted 26 April 2014 to ,

by Jeff Soo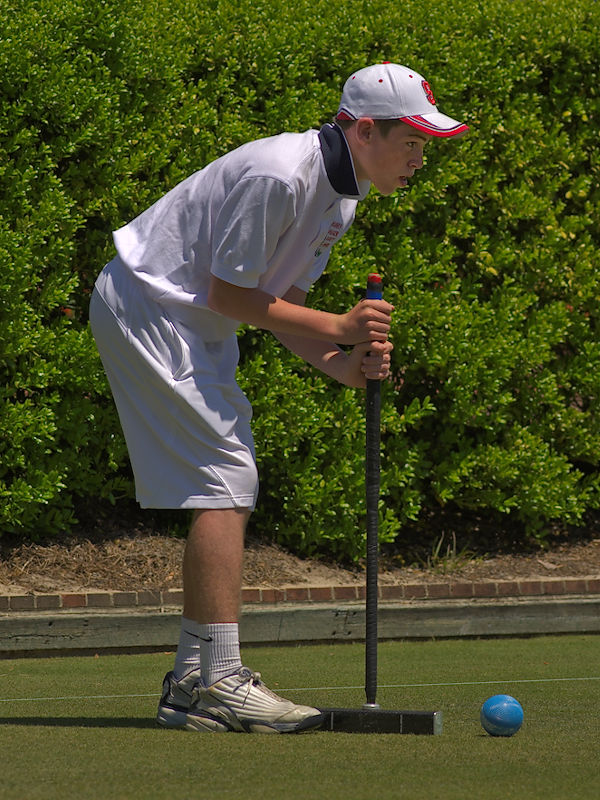 Lawrence won his pegged-down game 2 against Hurst to advance to the semifinal. As with their first game, this one went to time. Grimsley won his game 3 against Todorovich. Taylor and Soo each leveled against Cumming and Essick, respectively, but Cumming and Essick each won in game 3.
Cumming won an error-filled first game against Grimsley, then played cleanly to triple in the sixth turn of game 2. Lawrence and Essick had a pair of interactive games, Lawrence winning +10 and +1.
The final will be a reprise of the 2012 match. This time Cumming is looking for his third straight NC Open title.
First Flight is still anybody's tournament, all players with between two and four wins after five or six of the eight games.