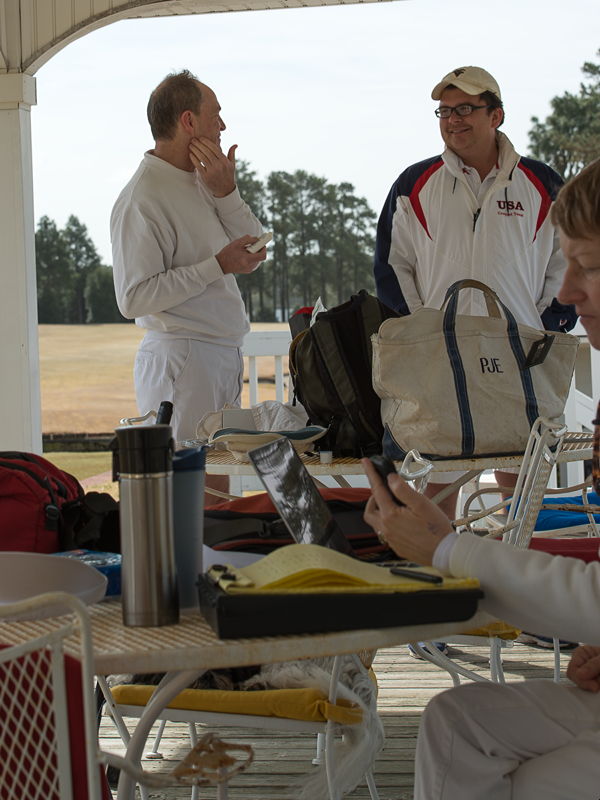 The 2017 North Carolina Open is underway in beautiful spring conditions at Pinehurst. The eighteen players, in two flights of nine each, are enjoying the fast lawns and firmly-set hoops, and the fact that the worst of pine pollen season has yet to arrive.
Three players from Florida are making their Association Croquet tournament debuts in First Flight. Chris Barley, Gene Raymond, and Ted Thelin are all undefeated after the first day of play.
In Championship Flight, Mike Taylor (Pinehurst) had the day's only triple peel. The poor showing on peels was probably more due to early-season form than to the conditions, which are on the challenging side but by no means severe. Taylor is undefeated after a 3/3 start, as is Brian Cumming (Elora, Ontario), the three-time former champion.
For complete results see croquetscores.com
Last modified on 28 March 2017